The Ultimate Custom Fishing Rod Manufacturer
Timely Delivery for Your Bulk Orders, Every Time!
The Ultimate Custom Fishing Rod Manufacturer
Timely Delivery for Your Bulk Orders, Every Time!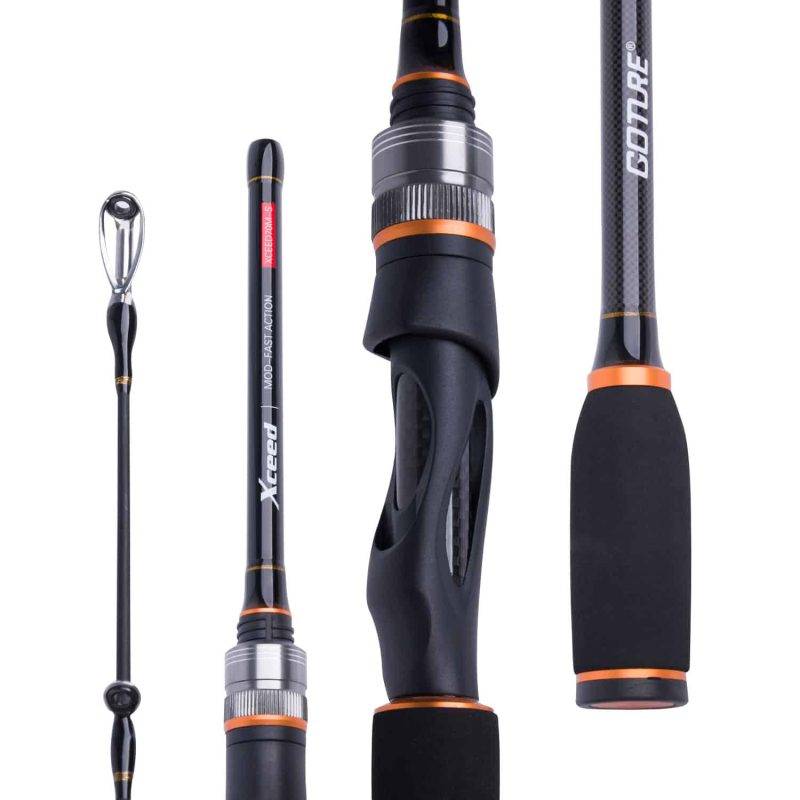 Struggling with inconsistent quality in bulk orders? We guarantee consistency in every rod.
At SYG Tackle, we're not just creating fishing rods, we're crafting a legacy of excellence. Every rod is a testament to our unwavering commitment to quality, ensuring consistent performance in every batch, in every order.
With SYG Tackle, you're not just buying a product, you're investing in a promise – a promise of quality that never compromises.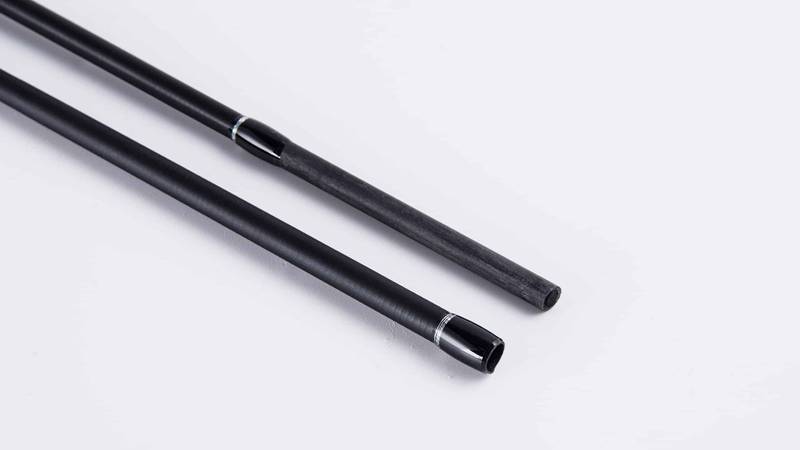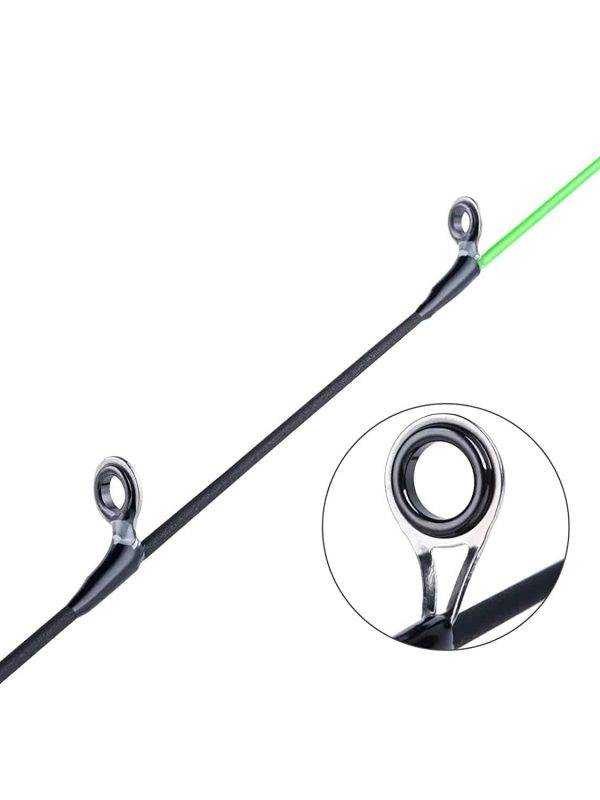 Explore Our Customizable Fishing Rods
Explore Our Craftsmanship: Each of our rods is meticulously crafted, reflecting our dedication to superior craftsmanship and exceptional performance. Whether you're after freshwater or saltwater, fly fishing, or trolling, we've got a rod that's tailored for you.
Crafting Unique Solutions for Your Business
In the world of fishing gear, differentiation is key. At SYG Tackle, we provide you with the unique opportunity to offer your customers something truly special – custom-made fishing rods tailored to their exact specifications.
Whether it's specific materials, designs, additional features, or finishes, our end-to-end customization process enables you to cater to a diverse range of customer preferences, adding value to your business offering and setting you apart from the competition.

A Commitment to Service Beyond the Sale
Our relationship with our customers doesn't end at the point of sale. We believe in providing exceptional after-sales service.
Whether you need guidance on using your custom fishing rod, have questions about maintenance, or need help with a repair, our dedicated customer service team is always on hand to support you. We're not satisfied until you're satisfied.
Experience our commitment to quality firsthand, we're not just manufacturing rods, we're crafting experiences. They are more than just a tool, it's a work of art.
Painstakingly crafted by our seasoned artisans, every piece is a testament to our commitment to unparalleled quality and design.
We handpick the finest materials and obsess over every tiny detail, ensuring every rod we craft meets the highest standards of strength, flexibility, and aesthetics.
Transparent Pricing for Tailored Solutions
We believe in clear, straightforward pricing. With SYG Tackle, what you see is what you get – no hidden costs, no surprises. Just premium, tailored fishing rods at competitive prices.

Customized Solutions Delivering Exceptional Results
In our case studies, we highlight the journey of our customers, showcasing how our tailored approach to fishing rod customization has helped businesses like yours thrive. Watch the video to see our commitment to quality, customization, and delivery times in action.
Our Speed, Your Advantage
Beating the Clock, Every Time
Why wait longer for your perfect fishing rod? With SYG Tackle, get your custom sample in just 15 days, 40% faster than the industry average.
And for bulk orders, we're ahead of the curve with a swift 45-day delivery, 50% quicker than our competitors. Experience efficiency like never before with SYG Tackle.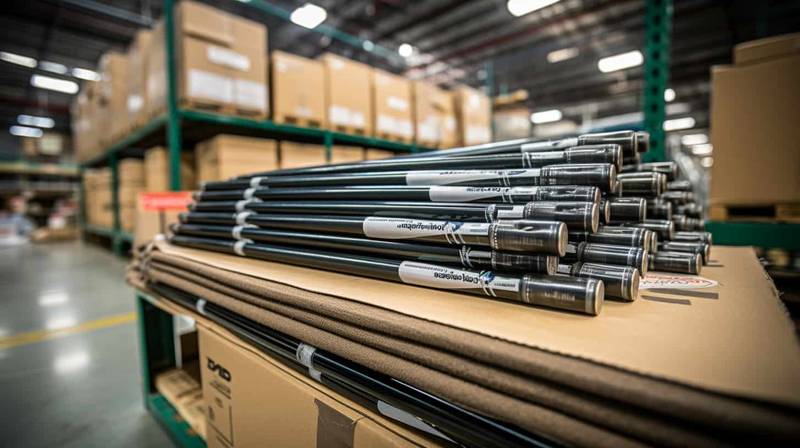 Ready to Reel in Success with Our Custom Fishing Rods?
You've seen our dedication to quality, customization, and delivery. Now it's time to experience it for yourself. We're ready to provide you with the perfect fishing rods tailored to your business.
Can I customize the fishing rods to my specific requirements?
Absolutely! We offer a wide range of customization options, including rod length, handle material, color schemes, and branding options. You can tailor the fishing rods to your exact preferences and needs.
How do you ensure the quality and durability of your fishing rods?
We take quality seriously. Our fishing rods undergo rigorous testing and adhere to strict quality control measures throughout the manufacturing process. We use high-quality materials and craftsmanship to ensure durability, performance, and longevity.
What is your delivery timeline?
We strive to provide prompt delivery for your orders. Our standard delivery timeline is 45 days for bulk orders. However, timelines may vary based on customization requirements and order volume. Rest assured, we communicate transparently and keep you updated on the progress of your order.
How do your prices compare to other suppliers in the market?
We offer competitive pricing for our bulk custom fishing rods. Our pricing is determined by various factors, including customization options, quality standards, and materials used. We believe in providing value for your investment, ensuring that you receive high-quality products at a fair price.
Can you provide technical guidance in selecting the right fishing rods for my needs?
Absolutely! Our team of experts is here to assist you in selecting the most suitable fishing rods for your fishing style. Our product manager, York, has 20 years of industry experience and personal fishing experience. York's involvement in various fishing competitions and his current role as a member and small event referee of the China Fishing Association.
What kind of after-sales support do you offer?
We are committed to providing excellent after-sales support. If you encounter any issues or have questions regarding your fishing rods, our dedicated customer support team is available to assist you. We can provide guidance on maintenance, repairs, and address any concerns promptly.
Do you follow sustainable practices in your manufacturing processes?
Yes, we prioritize sustainability. We strive to minimize our environmental impact by using sustainable materials, reducing waste, and supporting conservation initiatives. Our commitment to eco-friendly practices ensures that you can enjoy our fishing rods with peace of mind.
Are you constantly innovating and introducing new fishing rod technologies?
Absolutely! We are dedicated to staying at the forefront of fishing rod innovation. Our team continuously researches and develops new technologies and designs to enhance your fishing experience. We strive to bring you the latest advancements in fishing equipment.
If you have any additional questions or concerns, please don't hesitate to reach out to our customer support team. We are here to assist you every step of the way.
Solving your queries one question at a time, we'll contact you within 12 hours.