6 major factors affecting the price
Rod Blank
Manufactured-in-China carbon fiber is distinguished from imported Toray carbon in the blank's carbon fiber composition. According to the grade, there are 24T, 30T, 36T, 40T, etc., and various levels will correlate to different pricing. The price of imported Toray carbon is two times more costly than the price of Made In China.
Guides
The guide's brand are broken down into Fuji, Seaguide, and other brands. The most well regarded among them is Fuji, followed by Seaguide and other Made-in-China guides. Fuji guides are also the most costly, with a minimum 60-day delivery period. The price of Fuji guide is 20-50% more expensive than other guides.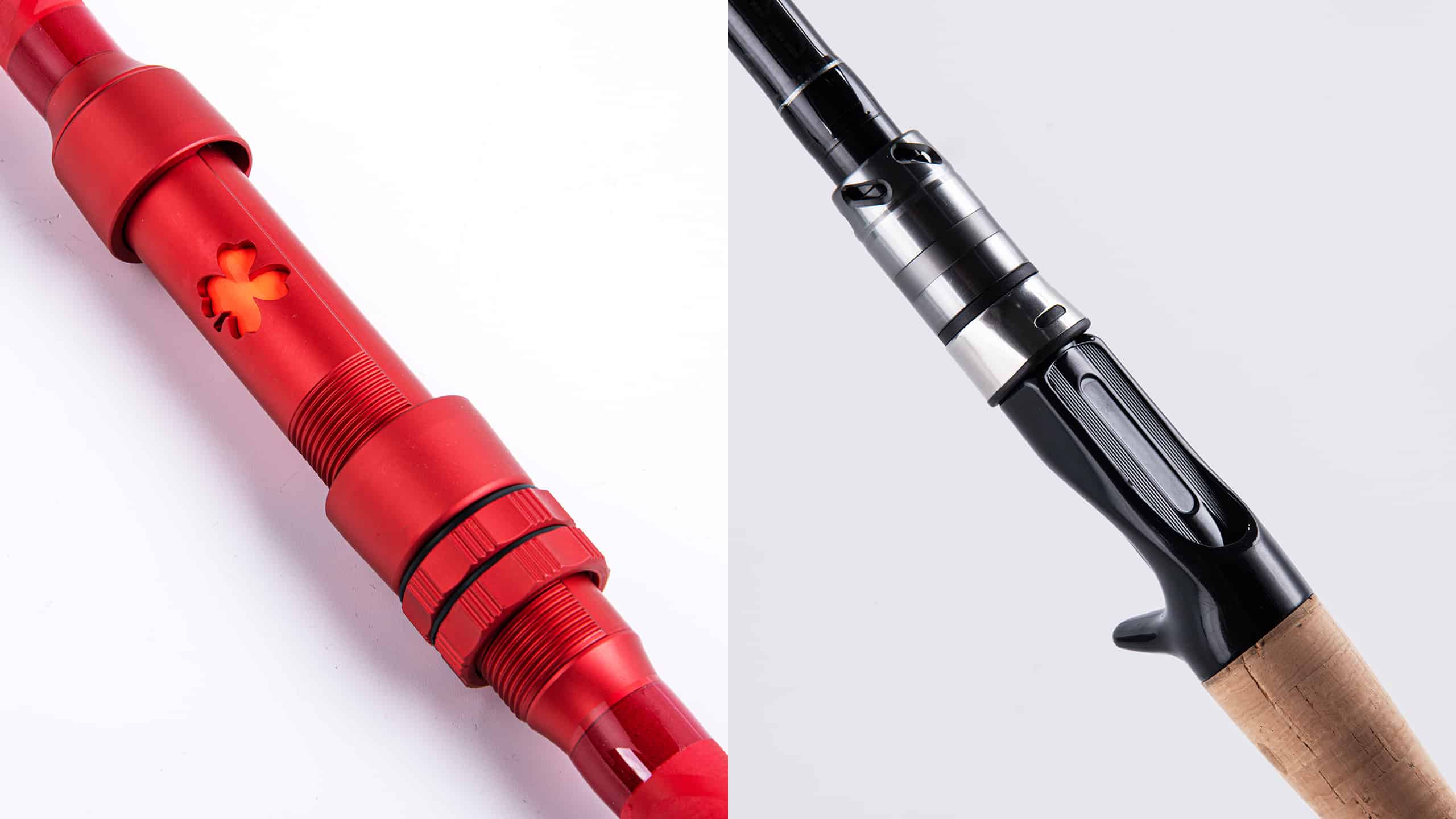 Reel Seat
The reel seat of the rod is divided into metal and ABS from the material. Most of the reel seats on the market right now are made of ABS since they are lighter. When compared to ABS, the metal seat can be created with cut-out logos to look more sophisticated. Metal seats are typically found on specialized rod types, such as catfish rods.
Rod Length
One of the elements influencing the price is length. The standard rod lengths are 1.68 m, 1.8 m, 1.98 m, 2.1 m, 2.4 m, 2.5 m, 2.7 m, 3.0 m, 3.3 m, 3.6 m, etc. As well as the number of sections designed, different lengths correspond to varying material usage, rod action, power, etc.
Rod Handle
From a material standpoint, rod handles can be classified into three categories: EVA, heat-shrink film, and cork. EVA handles are the least expensive; cork handles are the most expensive and appear the most sophisticated, and heat-shrink film handles are mostly found on certain types of rods.
Pieces
In terms of quantity, the number of sections can be divided into 1, 2, 3, or even 10 sections. These sections correspond to different processes and the consumption of different amounts of materials; the more sections there are, the more materials are consumed, and the higher the price becomes.